In the ever-evolving world of athletic footwear, New Balance stands as an iconic brand renowned for its commitment to quality, comfort, and innovation. This comprehensive article takes you on a journey through the rich history, the remarkable technology, and the global impact of New Balance in the realm of sports and lifestyle footwear. From its humble beginnings to its status as a cultural icon, discover how New Balance has consistently delivered footwear that blends style and performance.
The Birth of New Balance
The Early Days: The story of New Balance began in 1906, when William J. Riley founded the New Balance Arch Support Company in Boston, Massachusetts. Riley was inspired to create innovative arch supports and shoe accessories to improve the comfort and performance of those on their feet for long hours.
The First Running Shoe: In the 1930s, Riley expanded his vision and developed the first-ever running shoe with a flexible arch support, which became known as the "Trackster." This groundbreaking shoe laid the foundation for New Balance's reputation for superior comfort and support.
A Commitment to Fit and Performance
The Perfect Fit: New Balance has always been dedicated to providing a perfect fit for athletes. The brand's range of widths and sizes ensures that everyone, regardless of their foot shape, can experience the ideal fit, reducing discomfort and preventing injuries.
The Pursuit of Performance: New Balance has consistently pushed the boundaries of athletic footwear technology. Innovations like the Encap midsole cushioning and the Rollbar stability system have set new industry standards for performance and support.
Running Revolution: New Balance played a pivotal role in the running revolution of the 1970s and 1980s. The brand's running shoes gained a loyal following among athletes and fitness enthusiasts, solidifying its position in the sports footwear market.

Beyond the Track: Lifestyle and Culture
The Iconic 990 Series: The New Balance 990 series, launched in 1982, transcended the track and became a cultural phenomenon. Its blend of comfort, style, and quality attracted a diverse following, from athletes to artists, making it an emblem of timeless fashion.
The Sneakerhead Culture: New Balance's commitment to craftsmanship and authenticity resonated with sneaker enthusiasts. The brand's collaborations with designers and artists, such as J.Crew and Ronnie Fieg, have elevated New Balance sneakers to collector's items, contributing to the rise of the sneakerhead culture.
Global Impact and Community Engagement
Global Reach: New Balance's influence extends far beyond its American roots. It has established a global presence, with a network of stores and partnerships around the world. The brand's commitment to quality and performance has made it a trusted choice for athletes of all levels, from professional sports teams to weekend warriors.
Community Engagement: New Balance is deeply committed to giving back to the community. Through initiatives like the New Balance Foundation, the brand supports various charitable causes, particularly those related to children's health, education, and well-being.
Sustainability and New Balance
Environmental Responsibility: In an era where sustainability is paramount, New Balance is actively working to reduce its environmental footprint. The brand is implementing eco-friendly practices, such as using sustainable materials, reducing waste, and exploring environmentally conscious manufacturing processes.
Corporate Responsibility: New Balance places a strong emphasis on corporate responsibility, ensuring that its supply chain and manufacturing practices adhere to high ethical standards. The brand's commitment to transparency and responsible sourcing sets an example for the industry.
Innovation in the Modern Era
In the 21st century, New Balance continues to push the boundaries of athletic footwear innovation. With a focus on research and development, the brand has introduced cutting-edge technologies that enhance both performance and comfort. Innovations like Fresh Foam cushioning and FuelCell technology have set new standards for responsiveness and energy return, ensuring that athletes can achieve their best on the field, track, or court.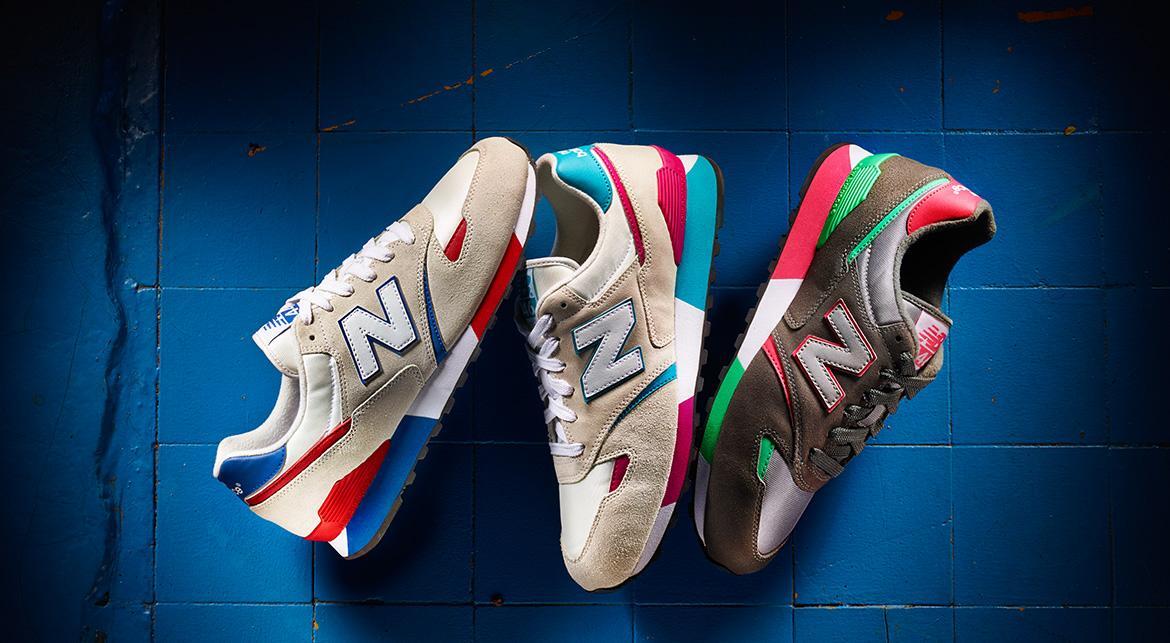 Furthermore, New Balance's commitment to data-driven design has revolutionized the customization of athletic shoes. The brand's partnership with Strava, a fitness tracking app, allows users to record their running data and receive personalized shoe recommendations based on their individual running patterns. This innovative approach ensures that every athlete can find the perfect shoe tailored to their unique needs.
A Sustainable Future
As global awareness of environmental issues grows, New Balance remains dedicated to sustainability. The brand is actively working to reduce its carbon footprint and minimize waste. New Balance has introduced initiatives such as "ReRun," a program that collects and recycles old athletic shoes, transforming them into new products. Additionally, the use of sustainable materials and eco-friendly manufacturing processes is becoming increasingly prevalent in their product lines, reflecting a commitment to a more sustainable future.
New Balance and Community
Beyond footwear, New Balance continues to make a positive impact in communities around the world. The New Balance Foundation is committed to supporting initiatives that promote well-being, education, and physical activity among children. The foundation's work extends to programs that empower underserved youth through sports and education, fostering a sense of community and inclusivity.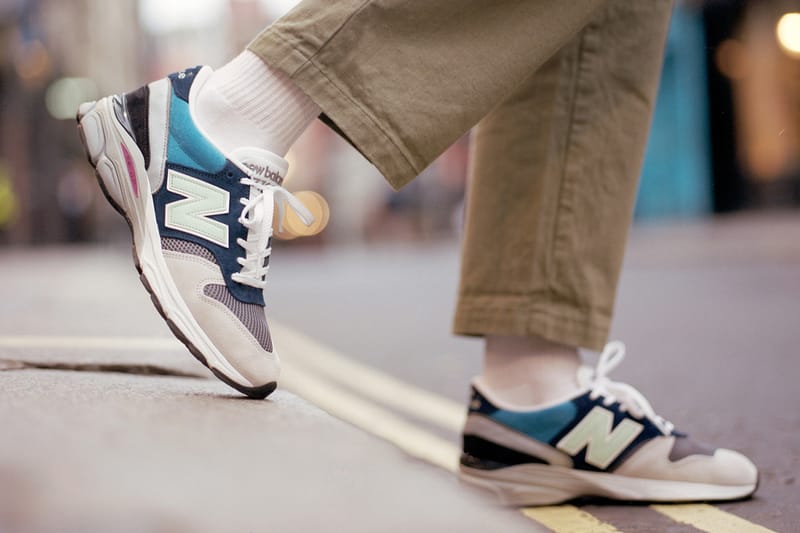 New Balance – A Path of Progress and Purpose
New Balance's journey from arch support manufacturer to global athletic footwear icon is a testament to its dedication to comfort, innovation, and social responsibility. As the brand enters a new era marked by cutting-edge technology and sustainability, it remains true to its core values of quality, authenticity, and community engagement.
In a world where athletic footwear serves as both a tool for performance and a statement of personal style, New Balance invites individuals of all backgrounds to experience the perfect blend of form and function. Whether you're a professional athlete striving for excellence or an everyday adventurer seeking comfort and style, New Balance continues to be a guiding light on the path of progress and purpose in the world of athletic footwear.