Gant is an international clothing brand renowned for its premium quality and classic American styling blended with European sophistication. The brand's iconic button-down shirts and chinos have set fashion trends since its inception. Gant's rich legacy, ingrained in its commitment to quality, authenticity, and a unique sense of style, has made it a go-to brand for consumers across generations. This article delves into Gant's history, product offerings, and impact on the fashion industry.
History and Growth of Gant
Gant's story began in 1949 when Bernard Gantmacher, a Ukrainian immigrant, and his sons, Elliot and Marty, established the brand in New Haven, Connecticut. Initially manufacturing high-quality shirts for other labels, Gant soon earned a reputation for its craftsmanship and began selling shirts under its own brand.
The brand pioneered the iconic 'locker loop,' 'box pleat,' and 'button on the back of the collar,' which were quickly adopted by Ivy League students, cementing Gant's association with this influential demographic. By the 1960s, Gant became synonymous with the relaxed, preppy style identified with the American East Coast elite.
Gant expanded into Europe in the 1970s and 1980s, becoming a global brand. It broadened its product range to include a wider variety of men's, women's, and children's clothing, and accessories.
Gant's Product Offerings
Gant's product line goes beyond their iconic shirts to include polos, knitwear, jackets, trousers, shorts, dresses, swimwear, and accessories such as ties, belts, shoes, and watches. Each product embodies the brand's American sportswear heritage while reflecting modern trends.
Gant's clothing stands out for its meticulous attention to detail, innovative fabric choices, and high-quality construction. The brand prides itself on its craftsmanship and timeless appeal. Key product lines include Gant Rugger, focusing on a more fashion-forward demographic, and Gant by Michael Bastian, a collaboration with the renowned American designer.
Sustainability and Gant
Gant's commitment to sustainability is embedded in its business practices. The brand aims to minimize its environmental footprint through various initiatives. The 'Gant Beacons Project' incorporates upcycled ocean plastic into its clothing line, reflecting Gant's dedication to innovation and environmental responsibility.
Gant also encourages consumers to care for their garments responsibly, underlining the importance of quality clothing that can be worn and loved for years. This approach, promoting longevity over fast fashion, represents Gant's pledge to contribute to a more sustainable fashion industry.
Gant in Popular Culture
The brand's cultural impact has been significant, particularly its association with the Ivy League style. Gant's clothing has often been featured in films and television shows reflecting the preppy, East Coast elite lifestyle, further solidifying its position as a quintessential American brand.
Gant Today and the Future
Today, Gant operates in over 70 countries, with over 500 stores worldwide. It continues to build upon its heritage while innovating to stay relevant in the fast-paced fashion industry. Gant's enduring legacy and commitment to quality, combined with its forward-thinking approach, promise a bright future for the brand.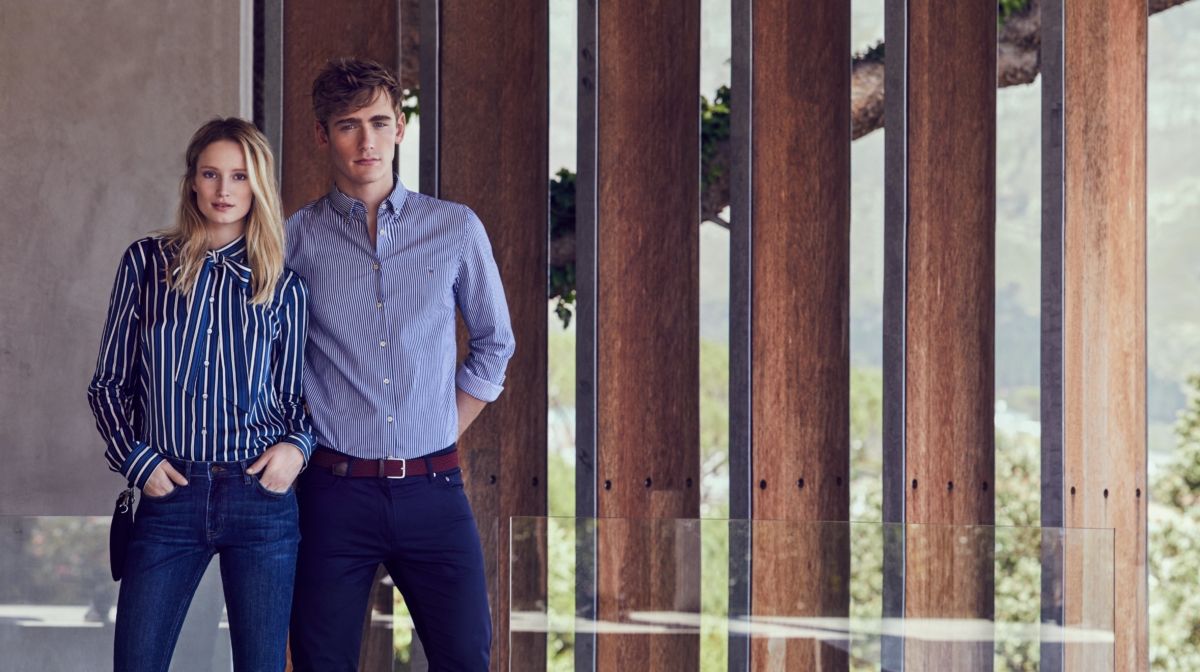 Gant has cemented itself as a pioneer in the fashion industry, combining American craftsmanship with European sophistication. Its products, characterized by high quality, classic styling, and innovative details, have stood the test of time. As Gant continues to embrace sustainability and expand its global presence, it stays true to its roots, offering consumers an enduring sense of style and quality. From its inception in the small town of New Haven to its current status as an international lifestyle brand, Gant's journey is a testament to the timeless appeal of quality, style, and authenticity.