When it comes to timeless fashion and impeccable taste, GANT has been a trusted name for generations. But did you know that GANT's commitment to quality extends beyond the closet and into the home? GANT Home, the brand's homeware collection, is a testament to their dedication to delivering comfort, style, and sophistication to every room in your house.
GANT Home offers a wide range of products designed to transform your living spaces into havens of luxury and elegance. From the bedroom to the bathroom and the living room, GANT Home has you covered with thoughtfully crafted, high-quality items that elevate your home décor to a whole new level.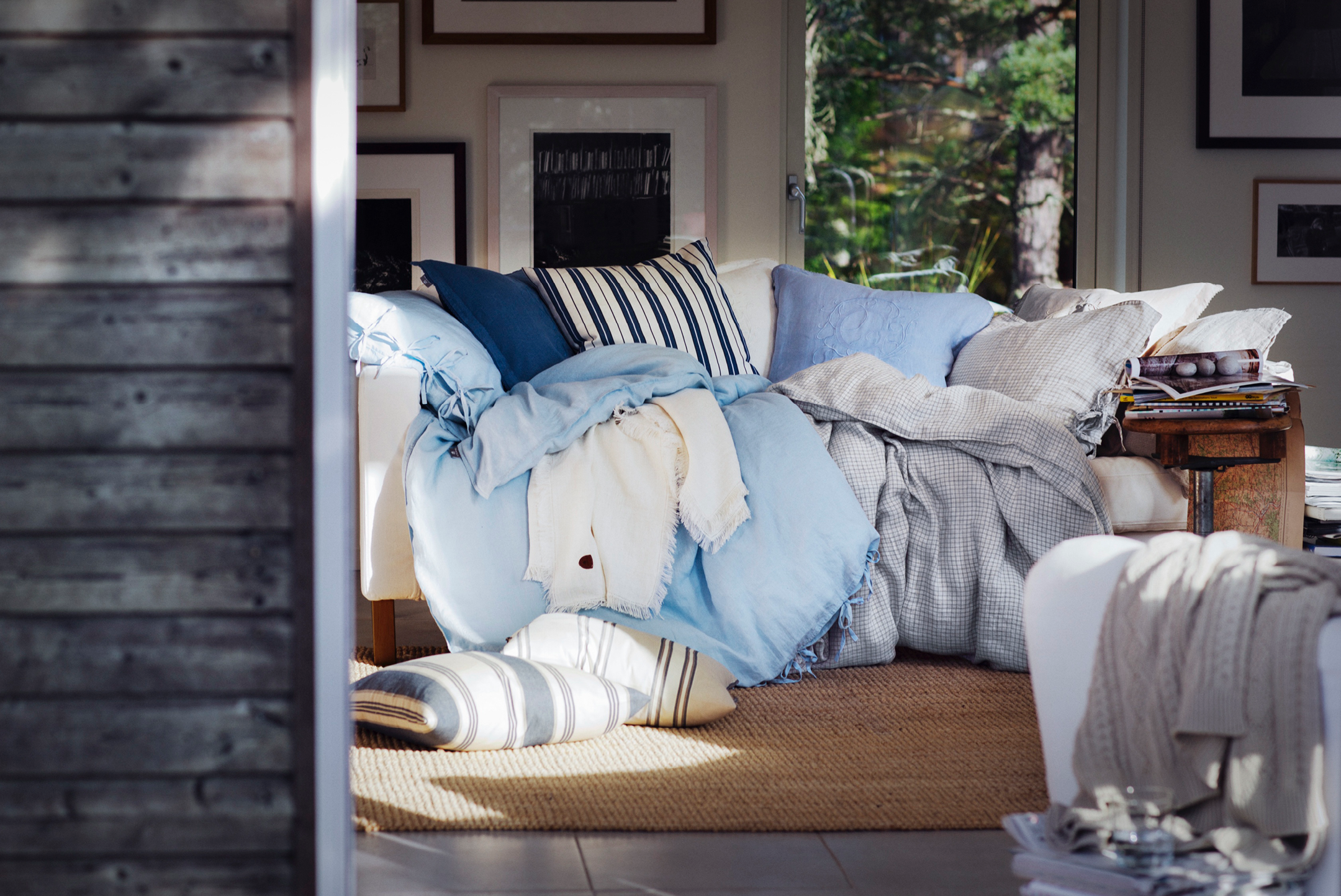 Bedroom Bliss with GANT Home
Your bedroom is your sanctuary, a place of rest and rejuvenation. GANT Home understands this, and that's why their bedroom collection is all about creating an oasis of comfort and style.
One of the standout products in the bedroom collection is the Jacquard Paisley fitted sheet. Made with considered material choice, this fitted sheet not only looks exquisite with its intricate paisley pattern but also provides the ultimate in comfort. It's available in a range of soothing colors like WHITE, COLD BEIGE, and BLUSH BROWN, allowing you to match it to your bedroom's aesthetic effortlessly.
But GANT Home doesn't stop there. The Floral fitted sheet for a double bed is another gem in their collection. Its thoughtful material choice ensures both comfort and durability. With options like RAIN BLUE and DARK MUSTARD YELLOW, you can add a touch of elegance to your bedroom decor.
Pair these fitted sheets with the matching pillowcases, such as the Jacquard Paisley pillowcase or the Floral pillowcase. These pillowcases not only complement the fitted sheets but also add a touch of luxury to your bedding ensemble.
For those who love variety, GANT Home offers a wide range of options, including the Key West Paisley fitted sheet, Sateen pillowcase, and even a Printed paisley pillowcase. With this collection, you can mix and match to create a bedroom ambiance that reflects your personal style.
When it comes to blankets and throws, the Home Popcorn blanket is an excellent choice. Made with soft and cozy materials, it's perfect for draping over your bed or curling up with on the couch. It comes in neutral shades like SAND BEIGE and DARK GREY, making it a versatile addition to your bedroom or living room.
Bathroom Luxury by GANT Home
Moving on to the bathroom, GANT Home continues to impress with its Crest towels. Available in various sizes, including the Crest towel (70 cm x 140 cm) and Crest towel (50 cm x 70 cm), these towels are the epitome of luxury and functionality. Made with considered material choice, they are not only soft and absorbent but also durable.
The Striped towel (30 cm x 50 cm) and Striped towel (70 cm x 140 cm) are perfect for adding a touch of style to your bathroom. With colors like PUTTY, EVENING BLUE, and PINK EMBRACE, these towels effortlessly elevate your bathroom decor.
Completing the bathroom collection are the Crest dressing gown and Crest slippers. Made with the same commitment to quality and comfort, these items are perfect for pampering yourself after a relaxing bath or shower.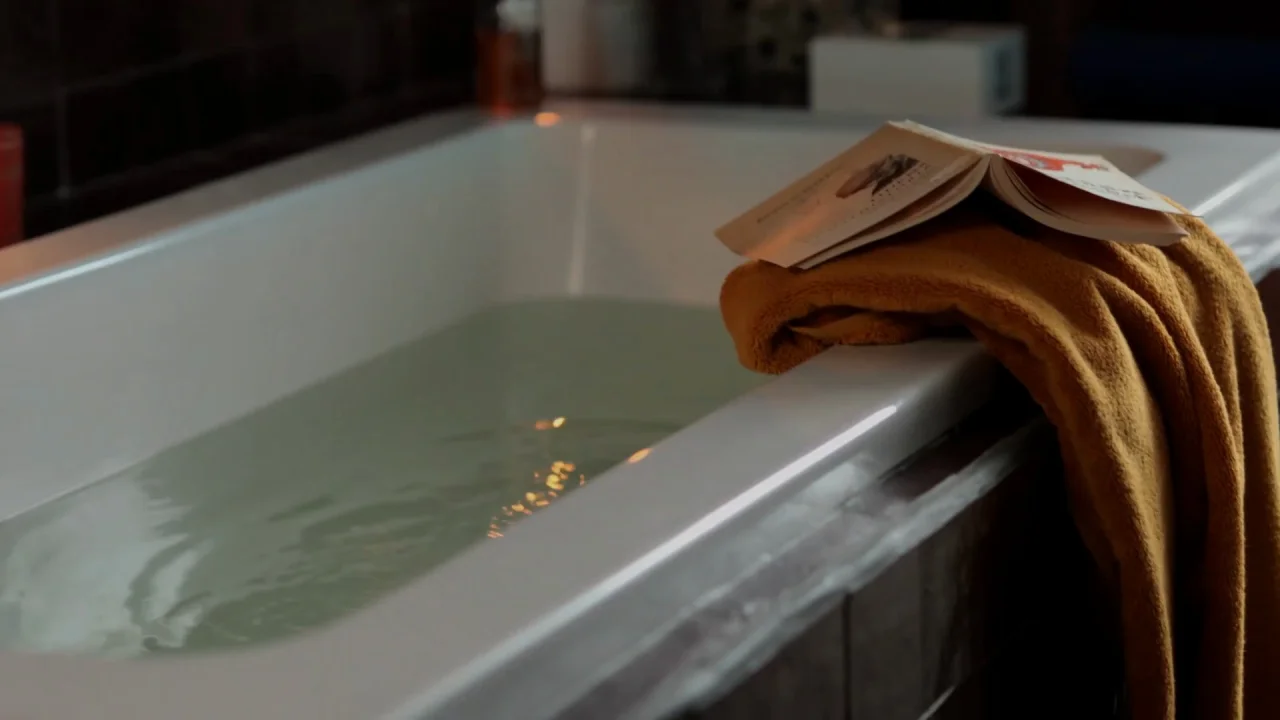 Living Room Elegance with GANT Home
Last but not least, GANT Home extends its touch of elegance to the living room. The Archive Shield nap blanket is a prime example of how GANT Home can effortlessly blend style and comfort. Whether you drape it over your sofa or use it to keep warm on a chilly evening, this nap blanket is both practical and chic.
For those looking to add a touch of sophistication to their living room, the Tonal Archive Shield Cushion Cover and Archive Shield cushion cover are must-haves. These cushion covers not only provide comfort but also serve as stylish accents to your living room decor.
Conclusion
In summary, GANT Home is more than just a homeware collection; it's a statement of comfort, style, and quality. Whether you're looking to transform your bedroom into a luxurious retreat, elevate your bathroom with premium towels, or add a touch of elegance to your living room, GANT Home has the perfect pieces to help you achieve your interior design goals.
With considered material choices, attention to detail, and a commitment to sustainability, GANT Home is a brand you can trust to enhance the comfort and style of your home. So why wait? Explore the GANT Home collection today and elevate every room in your house to new heights of luxury and sophistication. Your home deserves nothing less.
With GANT Home, you're not just decorating your home; you're curating a lifestyle that blends comfort and style seamlessly. Experience the art of homeware with GANT Home, where every room tells a story of elegance and refinement.